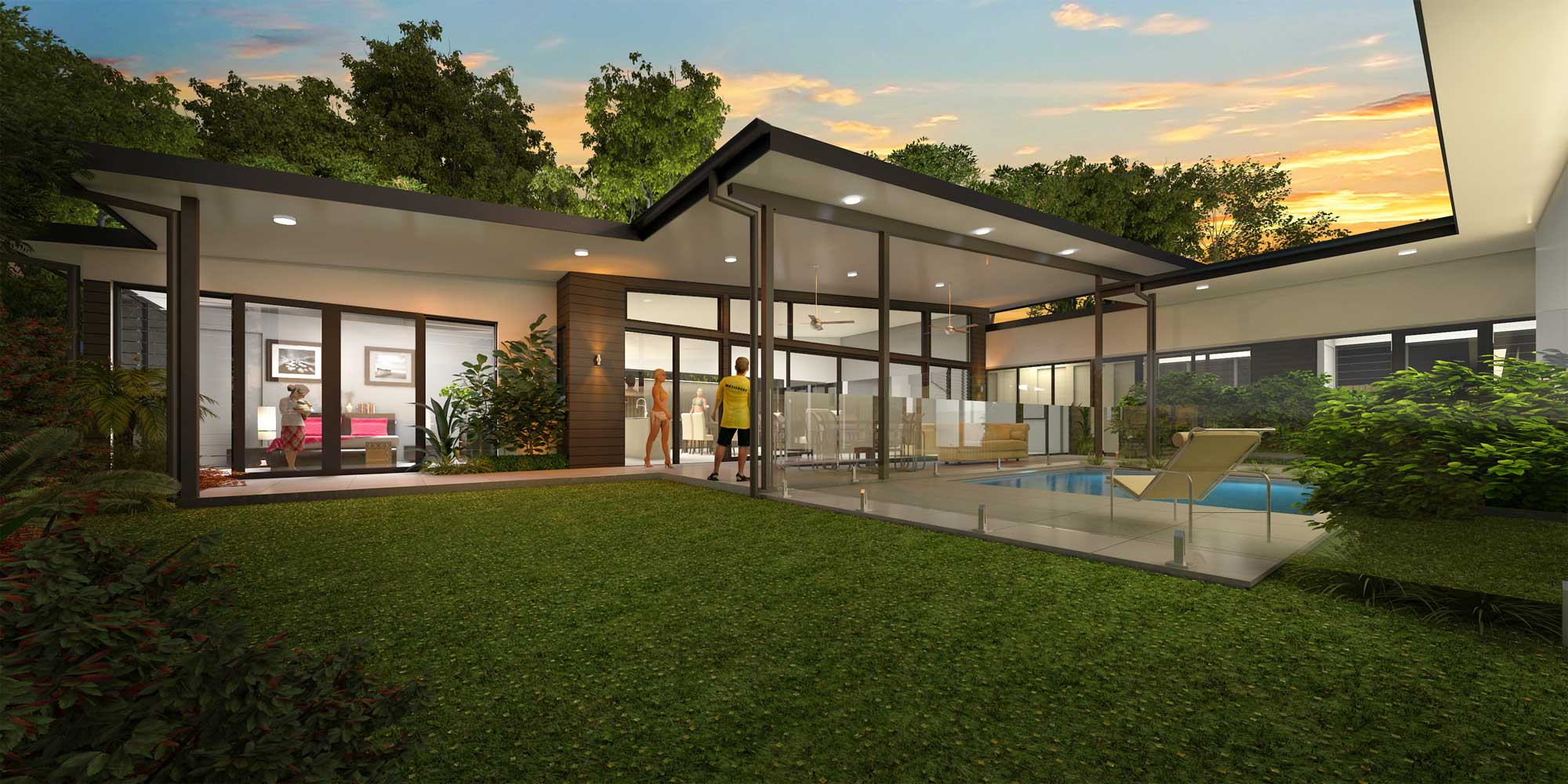 - 3D RENDERING SERVICES FOR REAL ESTATE DEVELOPMENTS -
Ideal for off the plan pre-sales marketing and client presentations
I provide 3D rendering services to property developers, architects and real estate agents throughout Australia.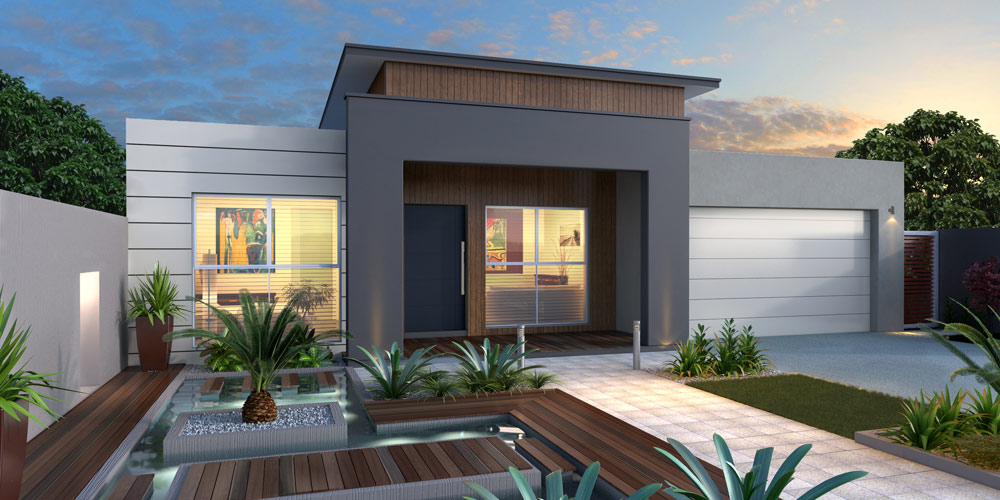 3D external dusk renders are an ideal way to highlight the appeal of a new home
All types of new dwellings being built can benefit from an artist impression prior to construction. If you are a private owner/developer, a real estate agent needing powerful sales tools, a large development company or an architect then your need to see your new building prior to construction. With my 3D visualization services, I will ensure your designs have the creative edge required to stand out. 3D renderings are very flexible.  Put the camera where you want, night or day, it's your choice. The sky is the limit with a 3D render.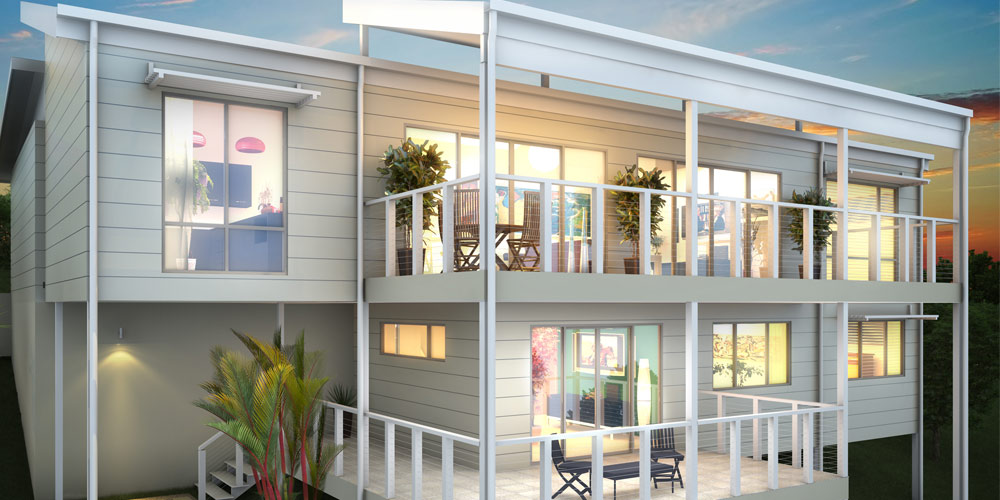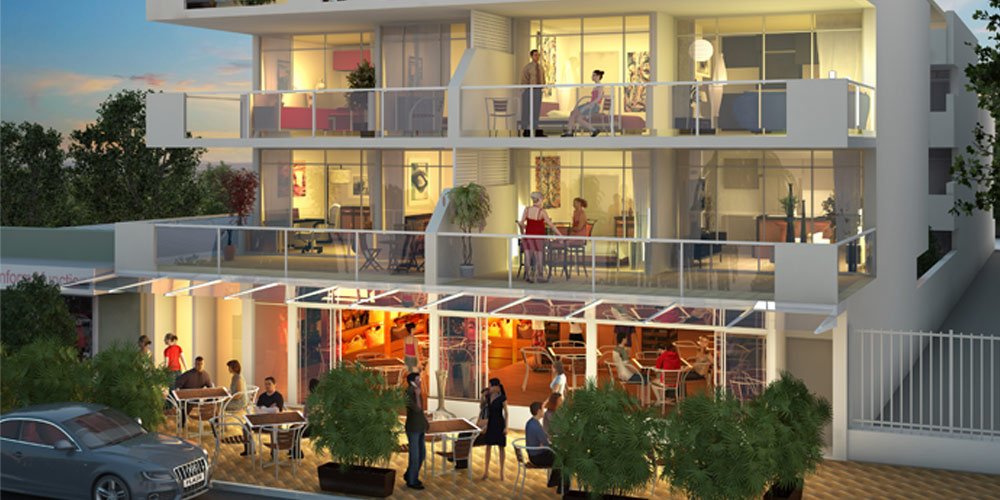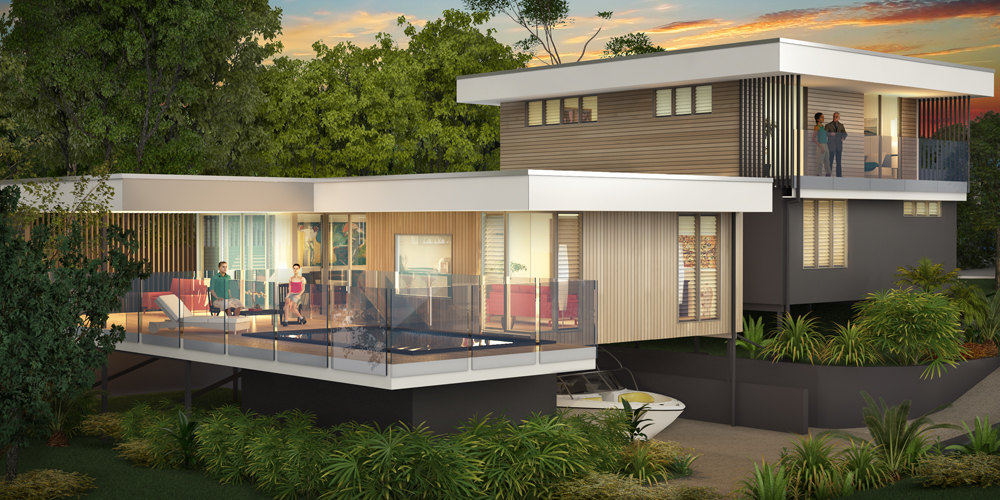 A powerful use of internal 3D renders is to allow people to get an idea of what some of the main living areas in a house look like and how all the rooms flow and connect together. They also allow the viewer to get a sense of scale and give them the ability to visualize and see how their furniture might fit into a room.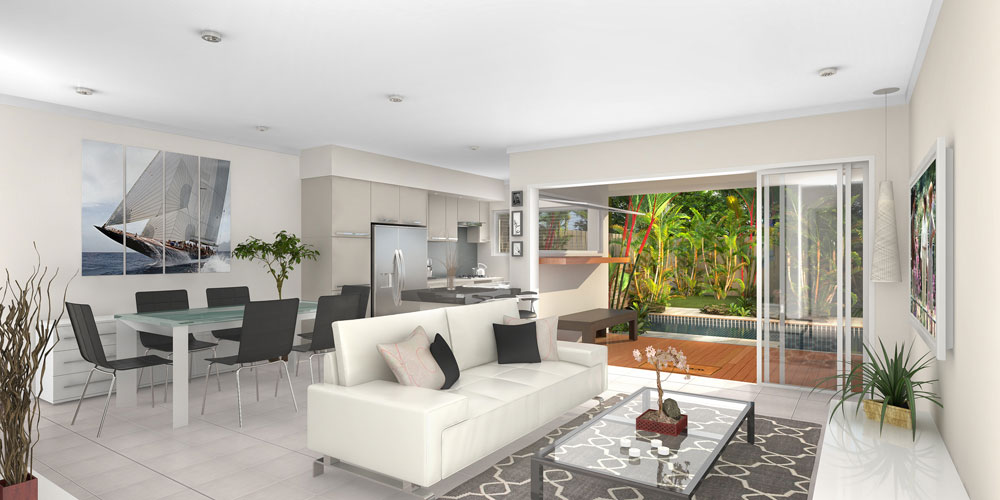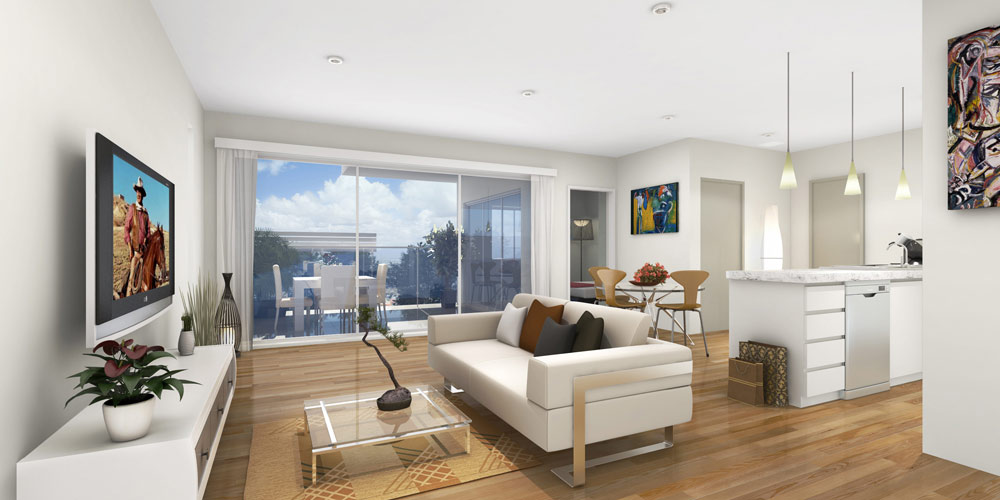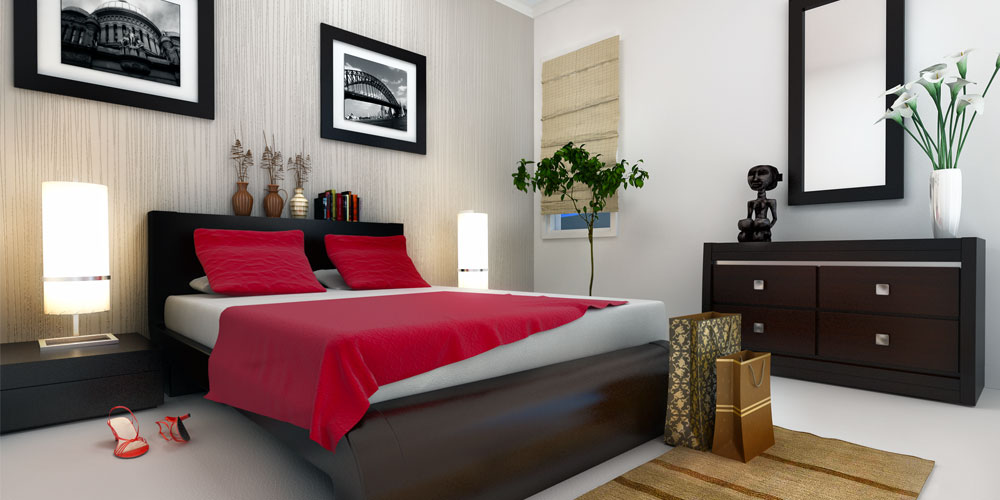 Full-colour floor plans for new units and freestanding homes
Selling a new unit or home off the plan. Coloured floor plans are one of the most cost effective marketing tools. The main benefit of using a real estate floor plan over a standard construction house plan is that it can include textures and colour so that people understand the home's furnishings with textured surfaces to indicate the different area of usages such as carpet, tiles and decking. Real estate floor plans can also be created to include furniture in the rooms.
The benefits of using professional real estate floor plans
Real estate floor plans help sell homes
Effective in getting potential buyers to stop and look at a real estate listing
Clear, concise and easy to read
Furniture can be added to any plan to give buyers an idea of possible furniture layout
A floor plan will reveal the whole home including the number of rooms in a dwelling, the proportion of the rooms and the flow between the rooms
A real estate floor plan will help buyers navigate through a home and plan their lives there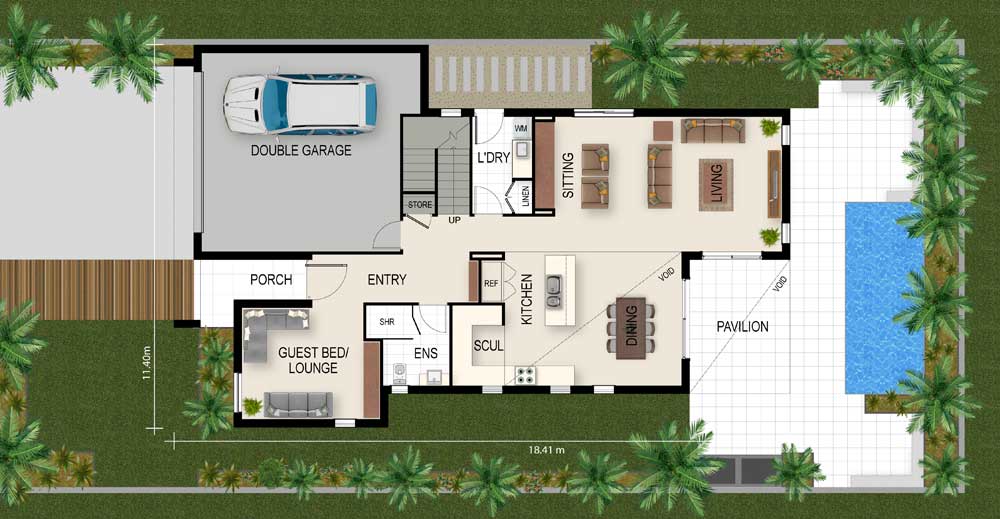 – Contact Me & Make a Booking –

A: 7 Reading St, Paddington 4064
M: 0404 840 001
E: contact@philsavoryphotography.com.au