Aerial drone photography at Redlands Bay, Brisbane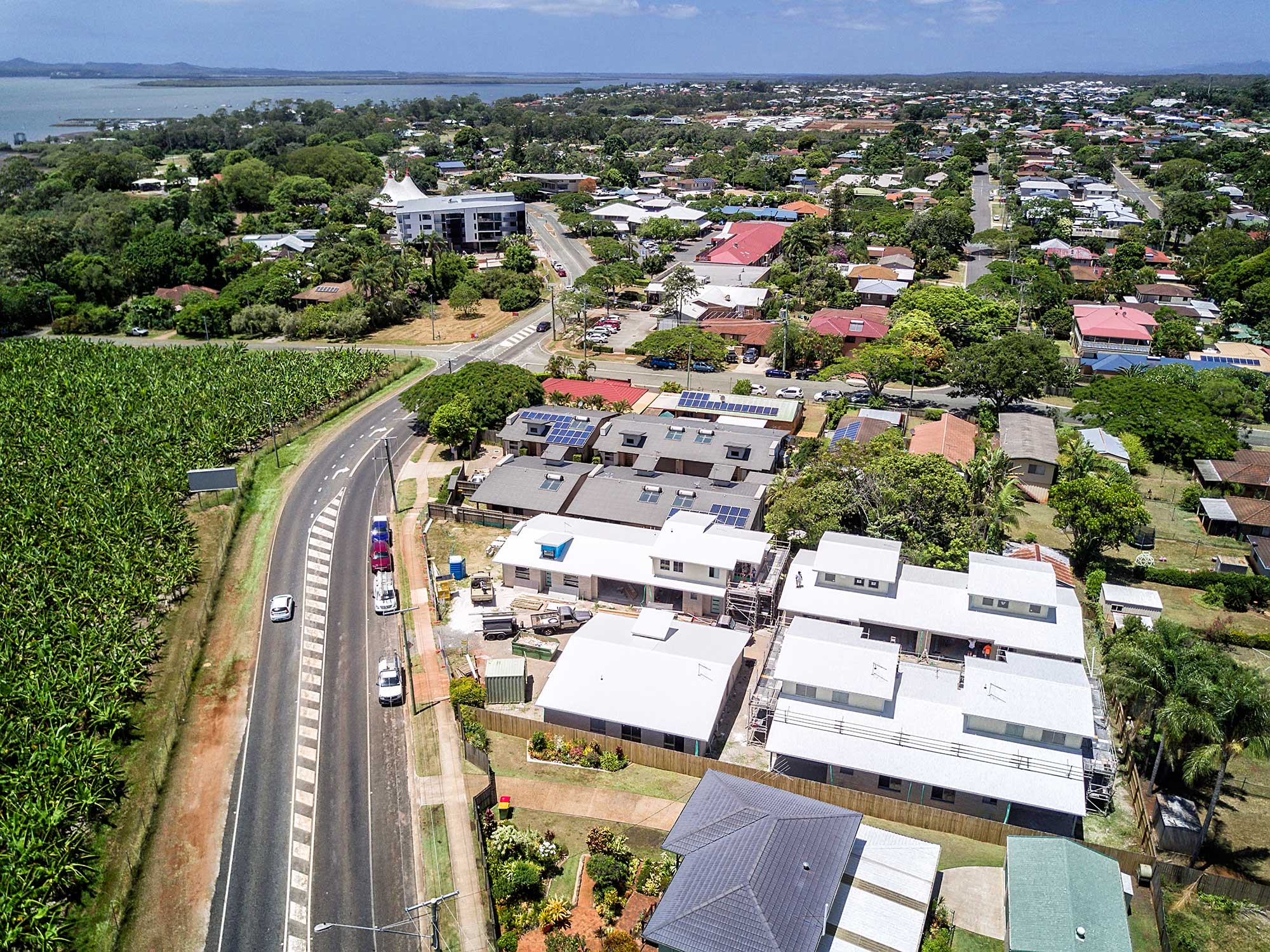 Aerial drone photography Brisbane bay area.
Aerial photography in Brisbane Redland Bay area was used to highlight the best features and/or location of this new property development. The brief from client Progress Properties was to highlight the proximity of the development to the local shops and the nearby bay area, The drone shoot included the local Redland Bay Hotel and the Redland Bay Golf Club. Visit the portfolio for more aerial drone real estate photography.
The aerial images including the one shown were taken at approximately 50m AGL (above ground level) in the RAW format  using the DJI Mavic Pro using the standard DJI Go app for image acquisition with minimal processing needed in Photoshop.
Drone photography can really help boost a property's profile.
show the scale of the property
display the property in the context of its surrounds
Emphasise the best features of a property and allow it to stand out from the crowd
If you are looking for aerial drone photography in the Brisbane bay area, please contact me on 0404 840 001.
Aerial photography Brisbane Redland Bay – 14 January 2017
– Contact Me & Make a Booking –

A: 7 Reading St, Paddington 4064
M: 0404 840 001
E: contact@philsavoryphotography.com.au